Announcing my first exhibition at home in Malaysia!
I am very excited to share my work with my fellow friends & family,  local artists, musicians and art enthusiasts @Lostgens' art space and gallery!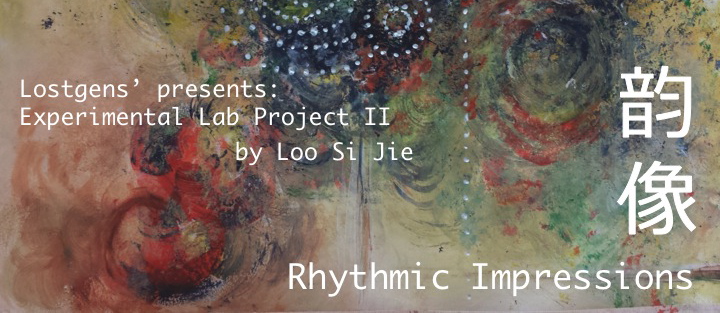 Sneak Peak of Rhythmic Impressions
Opening night's guest of honor: renowned contemporary ink-painting artist and a dear mentor Dr. Cheah Thien Soong;
guest performers: Chew Soon Heng and Leow Hui Min from Orang Orang Drum Theatre
hors d'oeuvre by home chef from www.mymumcancook.tumblr.com
venue: Lostgens' 8c, Jalan Panggong, 50000 Kuala Lumpur
gallery hours:
Saturday 15/3/2014 (10am – 6pm; opening 8pm-10pm)
Sunday 16/3/2014 (10am- 8pm)
Mon & Tues 17 & 18/3/2014 (2pm- 8pm)
Hope to see you there!